---
[Date Prev][Date Next][Thread Prev][Thread Next][Date Index][Thread Index]
[seul-edu] seul flyer front side.....
---
---

Ok folks, 

I have thought it over, and unless you have issues, I would
like to submit this image, which is from the scanned copy at
max compression, as a representation of the sharp clear
front side of the seul flyer.  I will use the second side as
laid out by Jason.  I would like to reserve his original
image as a fallback to print if we run out of the flyers we
produce.  I prefer to use a bright colorful paper to attract
attention, and I cannot afford the expense of color
reproduction.

I apologize for the excessive use of bandwidth and html
tonight, but I feel we need as much input as possible from
our community.

Thanks to all of you, and we hope to see as many of you as
possible in San Jose next week.

Bill Ries-Knight

--
Look up and see the sky.
That is the best kind of blues to experience.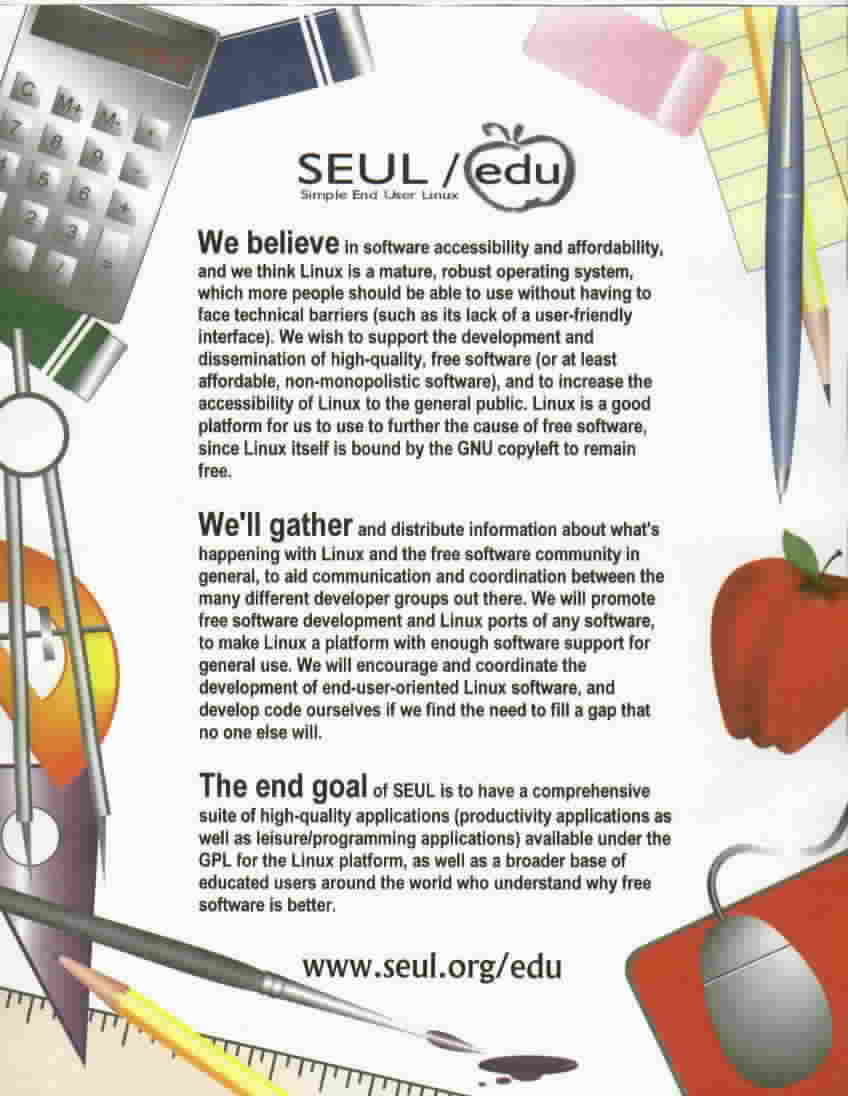 ---